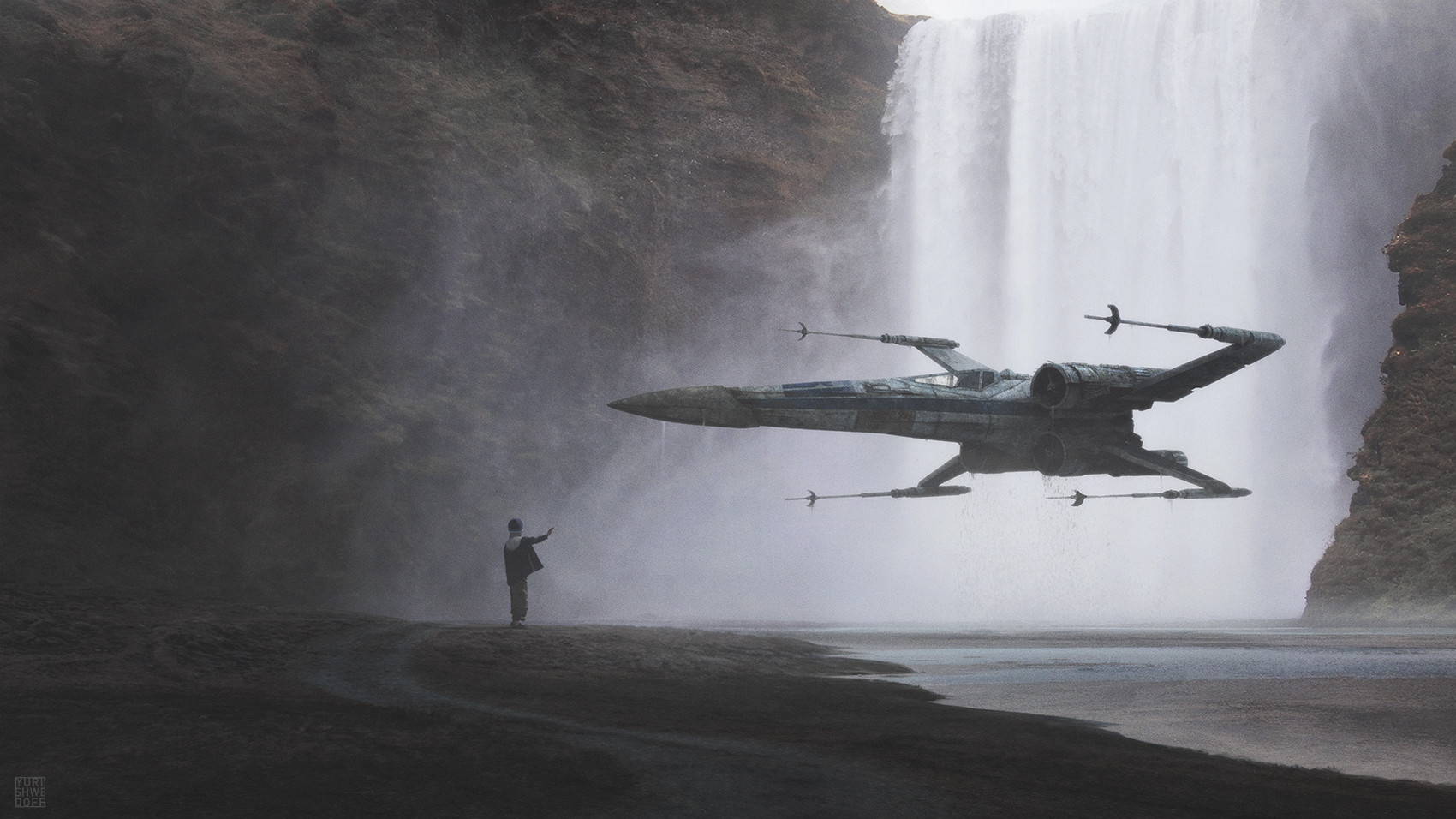 Themes
Now I am in search of the main themes of my art. I'm trying to create a new style for the next series of works. This is a difficult period for me. Much work remains unfinished. But I think I found something. As my old pictures, there will be a surreal world, where a man is alone with nature, time and uncertainty. Man realizes his insignificance in the face of uncertainty and the power of non-material world. but at the same time, he is looking for his place, and understand the significance of his mind and the ability to see and feel. a person is on the verge of understanding of something huge.In today's world, we almost forget that we are part of this world. People went crazy with the problems of their civilization. And every day, we - people are becoming less and less in comparison with the world around. But when we're alone in a place where there are no problems and bustle, for a moment, we remember that we can understand something incredible.
Background
I was born in a family of artists. When I was a child I drew a lot and my parents sent me to study at the art school in Moscow, Russia. I studied painting for 13 years and I continue to learn so far. My parents and family have helped me all the time, they supported me and gave advices. In art school I was very influenced in the academic painting, drawing, art, old masters painting. In school, my friends and I have visited a lot of museums and exhibitions, I am very grateful to my teachers for the knowledge that they gave us. As a child, I never thought that I would become an artist. I was surrounded by canvases, paint pictures, but I was drawing for fun and entertainment. I do not think that this will be my profession. I realized it was surrounded by other artists, such as young as I am. We learned together. It helped me understand who I want to be. I think the most useful for the development of the artist - it is a competition with other artists, the support of friends and the advice of senior artists. The most important thing - a community of artists. The more you communicate with other artists, the more you will learn new and interesting things.
On Being Creative
The main thing - how you can watch something new for yourself, listen to new music, look for inspiration. Inspiration does not always come naturally. Spend more time in the company of other artists, cooperate with people of other professions. Do projects and discuss your plans with people who believe in you. I am very grateful to my family and friends for what they believe in me and tell me when I'm wrong. That's what community is. Good luck, everyone!
Inspiration
I grew up in Kyrgyzstan, among the mountains, lakes and abandoned uranium mines. The feel of this nature greatly influenced my taste in color, light and subjects of my paintings. When I moved to Russia, I was inspired by the remnants of Soviet architecture, the monuments in the style brutalism, the huge scale of abandoned human creations, long cold winters and cloudy days. I watch a lot of old movies about future, space and post-apocalypsis. I listen to a lot of post-rock, sometimes paint covers for musicians who inspire me. I get inspiration from different things. Most often, new ideas come during parties with friends over a bottle of beer. We share music, movies that we saw this week. we show each other our new works. Play video games. In short - the inspiration comes during relaxation. It is also very useful to watch the work of other artists.